NXTDRIED
Company
REV-drying since
Product
Highlights
NXTDried
2018
Fruit snacks, fractions & flakes, powders
100% clean label, highest nutrient preservation, totally traceable, fair trade, microbiologically stable, minimum carbon footprint
Product
Fruit snacks, fractions & flakes, powders
Highlights
100% clean label, highest nutrient preservation, totally traceable, fair trade, microbiologically stable, minimum carbon footprint
The Challenge
NXTDried needed a fast and precise method to craft the next generation of top quality and sustainable, dried snacks and ingredients.
The Solution
Innovate with EnWave to develop flexible, eco-friendly drying protocols that yield consistent, nutricious and delicious results.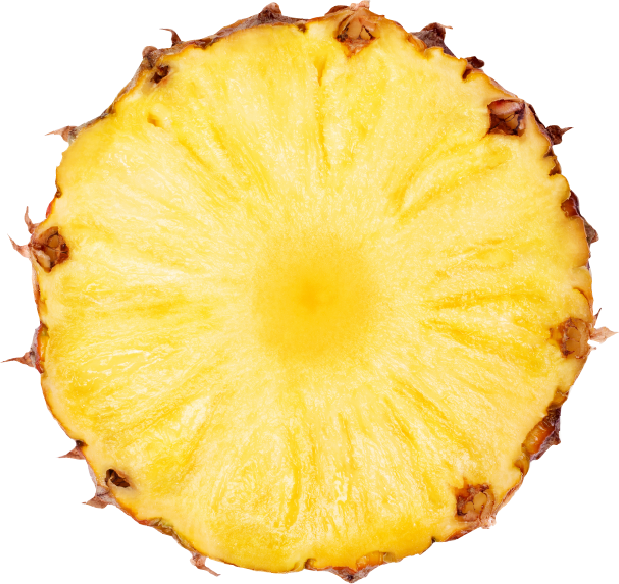 Before EnWave, sustainable, clean-label snacks were hard to make.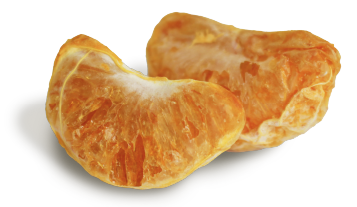 Peru's NXTDRIED noticed a rising demand for healthy, nutritious, sustainably sourced products with a long shelf life, and wanted to find a way to meet that demand without relying on outdated freeze-drying technology. Though once considered the "gold-standard" for snacks and ingredients, with a market expected to reach $80 billion by 2025, the visionaries at NXTDRIED knew there must be a better way to dry fresh fruits, vegetables, herbs and spices and maintain all of the flavor, color, texture, and nutrition.
Creating the next generation of superfoods is a tricky business.
Peru is one of the ten most biodiverse countries in the world, so a variety of high quality, tropical organic crops was easy to source. But working with a multiple fresh organics and trying to preserve their crucial bioactive compounds can be challenging. Each needs its own special process to ensure consistent, great tasting results, and the processing would have to be done as close to the source as possible. Only EnWave's REV™ technology could offer that kind of local, consistent, high-precision and high quality dehydration that NXTDRIED was looking for.
EnWave's REV technology is really precision food processing at its best.
Beyond Freeze Dried
What started with a single 10kW batch machine grew into an amazing and innovative partnership. With EnWave's help, NXTDRIED and their parent company, Fresh Business, built one of the most advanced food processing facilities in Latin America, capable of delivering total traceability at a fraction of the carbon footprint of traditional freeze drying. NXTDRIED's list of clients, distributors and brand partners continues to grow as they share their passion for high-performance, organic snacks and ingredients that go well "beyond freeze dried" in terms of quality, nutrition, traceability, and sustainability. With a winning combination of top quality fair trade suppliers, outstanding Peruvian biodiversity, and precise, adaptable REV™ technology, NXTDRIED is creating a superfoods revolution one awesome product at a time.
Key Achievements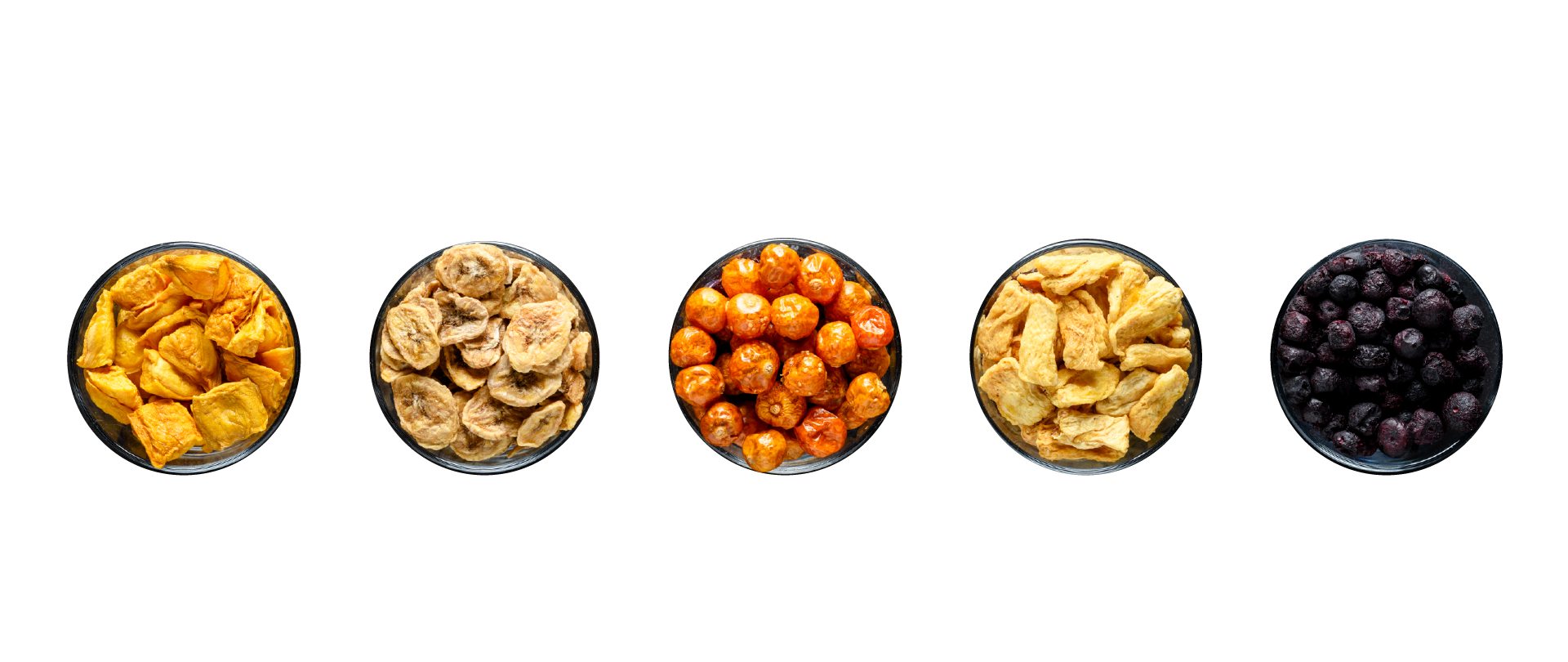 Commitment to Sustainability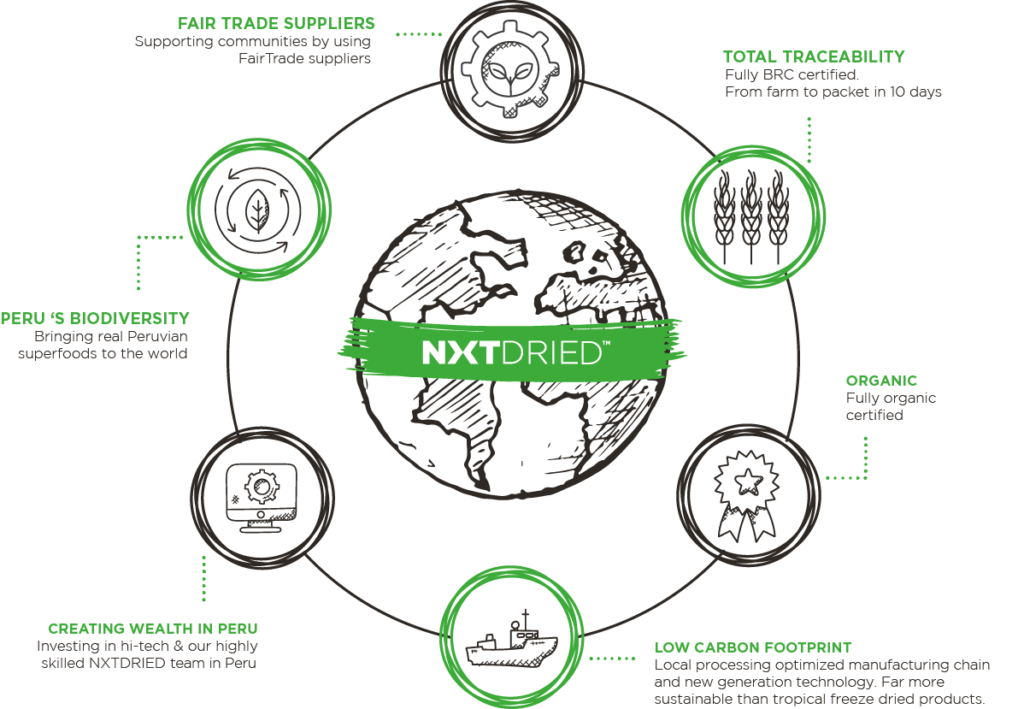 EnWave was key in reaching our goal, and helped us position NXTDRIED products in sophisticated markets throughout the US, Asia and Europe.