Nomad Nutrition
Company
REV-drying since
Product
Highlights
Nomad Nutrition
2018
Ready-to-eat meals
Vegan, gluten-free, dairy-free, soy-free meals for hikers
Product
Ready-to-eat meals
Highlights
Vegan, gluten-free, dairy-free, soy-free meals for hikers
The Challenge
Avid climber Denis Mikhailov wanted to quickly and affordably make premium ready-to-eat meals for adventurers on the go.
The Solution
Work with EnWave to design delicious, nutrtious products that will reenergize the dehydrated meals industry and exceed the expectations today's discerning consumer.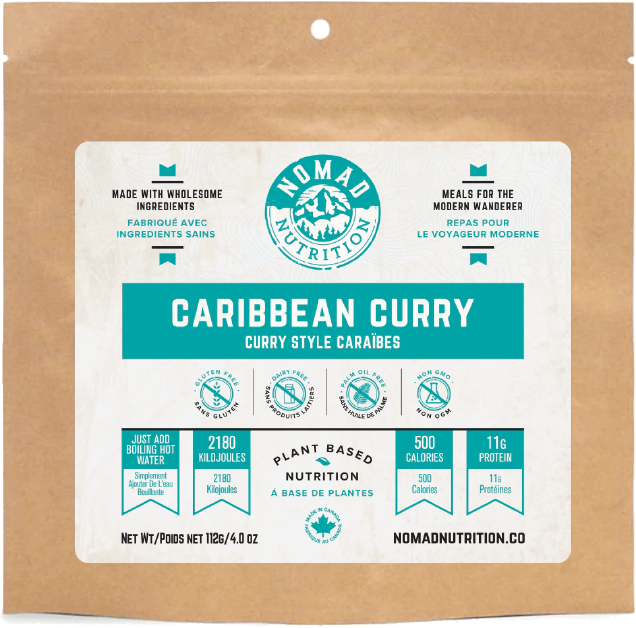 Before EnWave, great tasting dehydrated meals were hard to find.
The founder of Nomad Nutrition, Denis Mikhailov, had a problem. An avid climber, he spent years looking for the best food to fuel his body and his adventures, but most freeze-dried and air-fried meals are severely lacking in both flavor and nutrition. After speaking with other outdoor enthusiasts, Denis realized that there was a real consumer demand for a better, cleaner, more nutritious product, but crafting the right meal was easier said than done. Industry innovation was stagnant, test meals took days to dehydrate and resulted in less than a kilogram of useable product, moisture content was extremely hard to control, and traditional drying equipment would clog with food particles. There had to be a better way to dry.
EnWave's Pilot Plant was key to their success.
After a chance encounter at a local networking event, Denis realized that EnWave's knowledgeable food scientists, state-of-the-art R&D Pilot Plant, and world-class REV technology were key to making his vision for Nomad Nutrition a reality.
After a few conversations, I showed up at the EnWave Pilot Plant with a bowl of what would later become our Irish Shepherd's Pie.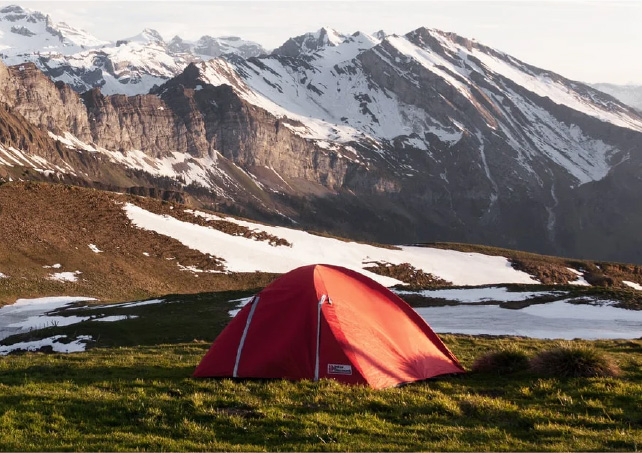 The team knew that their new product line be, not just delicious, but repeatable, consistent, and efficient enough to turn a profit. It took roughly six months for Denis and EnWave's food experts to fine tune the recipes and ingredients, and to optimize the REV-drying process, and the end result was better than Denis had hoped.
Use Less, Get More
"Discovering REV has been a breakthrough for Nomad Nutrition," Denis says. "REV is not only the most innovative dehydration process. For us, we found that it's also the most efficient at locking all the nutrients and vitamins within the cell walls of food." The REV-drying proess also offered Nomad Nutrition the smallest eco-footprint, using far less hydro power and water compared to freeze drying and classic air dehydration methods, and the entire process takes mere hours, rather than days. Most importantly, Nomad Nutrition's products are packed with flavor, vitamins and nutrients, making them a hit with their customers, and setting the new gold standard in dehydrated snacks and ready-to-eat meals.
Key Achievements
"Some of the best tasking
dried food to have after a
long day's trek."
– Actual customer review
"Best food for hiking ever!
Delicious, nutritious, and
light to pack."
– Actual customer review
"An innovative and
much-needed way of
understanding food"
– Actual customer review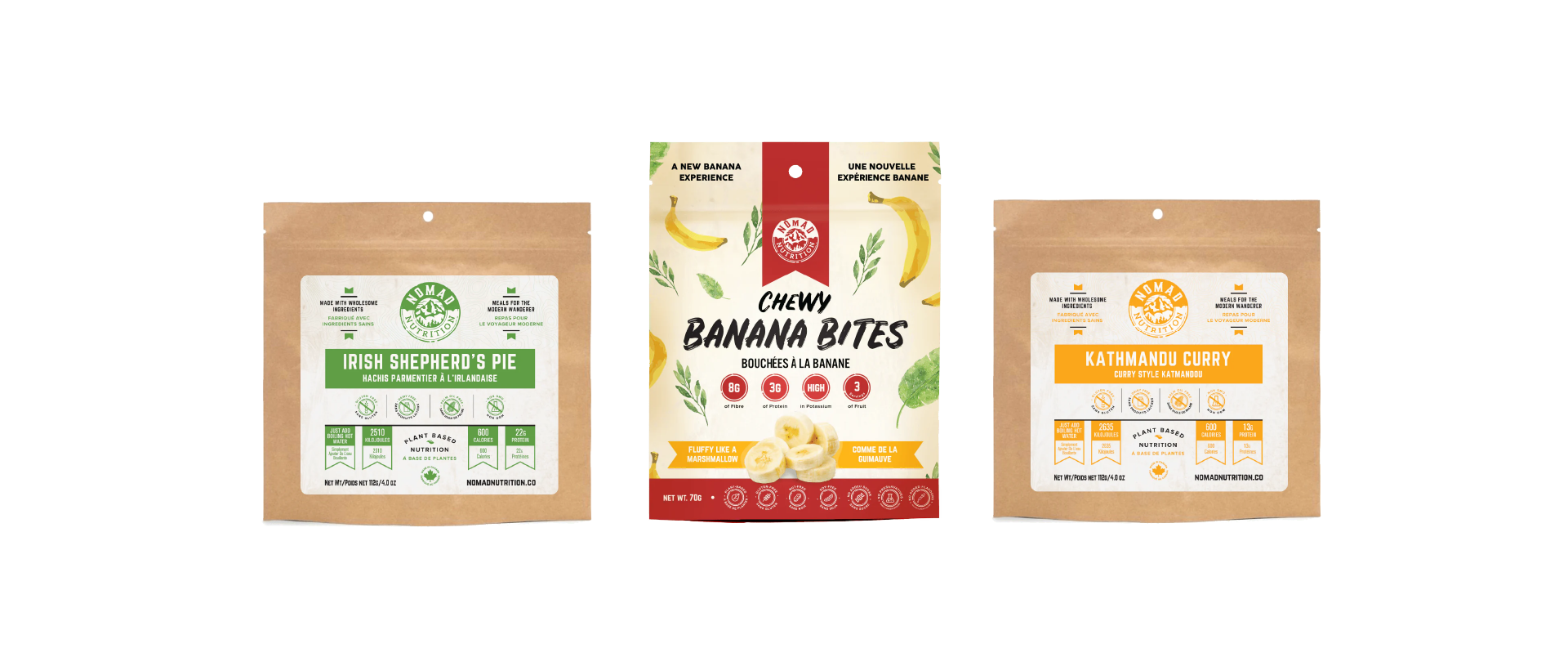 The REV™ process leaves food looking, smelling, and tasting as if the food was prepared a minute ago by your family at home.