Ashgrove
Company
REV-drying since
Product
Highlights
Ashgrove
2017
Shelf-stable cheese snacks
High protein, clean label, natural ingredients
Product
Shelf-stable cheese snacks
Highlights
High protein, clean label, natural ingredients
The Challenge
Ashgrove wanted to expand their product line with an new, innovative, shelf-stable cheese snack.
The Solution
Use REV-drying to create scalable, reliable and unique cheese snacks while staying true to the company's goals of making sustainable, all-natural foods.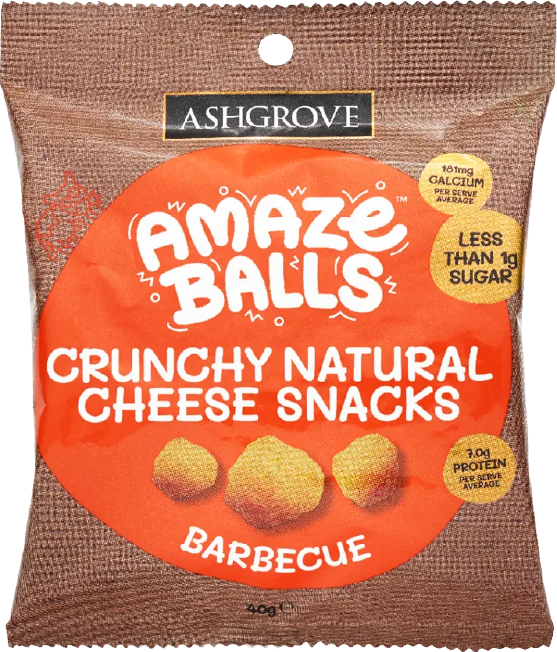 Before EnWave, Ashgrove felt limited in their offerings.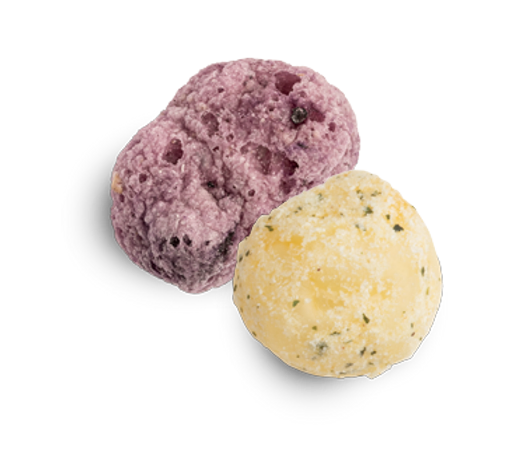 Based in Tasmania, Ashgrove is a family-owned dairy business that does its best to stay relevant in a high competitive global dairy market. So, when their team was looking for ways to breathe new life into their product line, they knew they would need to follow consumer trends and embrace modern technology. Over the years, the Bennett AM family noticed that snacking trends were shifting toward products with cleaner labels, more natural ingredients, and higher protein. They knew that a dried cheese snack might fit the demand, but freeze drying was far too inefficient and wasteful. Ashgrove tells us, "We were looking at conventional freeze dryers, but that technology uses so much water. We sought out alternative technology and came across EnWave's REV technology!" It was a perfect match.
With EnWave's technology, we're using the same ingredients, just transformed through the REV drying process.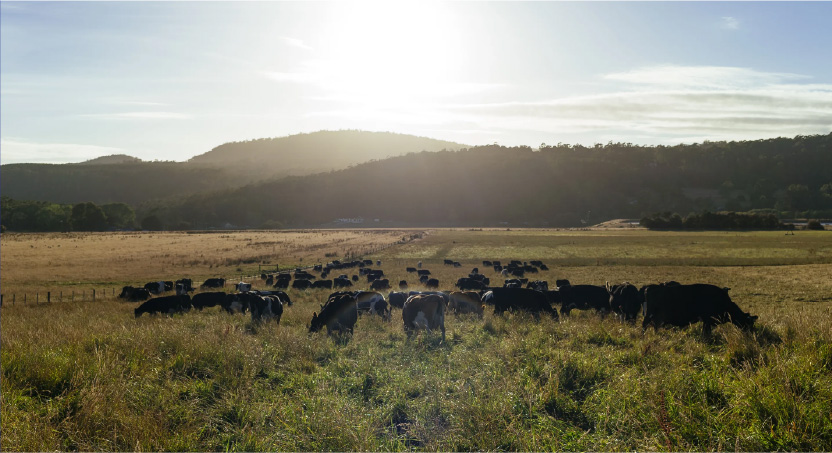 Ashgrove jumped at the chance to make something new.
Innovation and shelf stability were crucial considerations during product development, and Ashgove knew that their product would have to be novel, natural and scalable to meet with growing demand. EnWave's REV technology offered all of that and more, turning what was normally a finicky, wasteful endeavor into a quick, proven process that uses less water and less time. The result was AmazeBalls: the first Australian-made dehydrated cheese snack. Crafted from Ashgrove's own milk supply, this popular product line is a great way for Ashgrove to make the most of their resources and meet the needs of modern consumers who are looking for natural, high protein, flavorful dairy snacks in an easy-to-eat format.
Key Achievements
"These are seriously
game-changing."
– Actual customer review
"So delicious and low
in carbs and sugars…
yummmm!"
– Actual customer review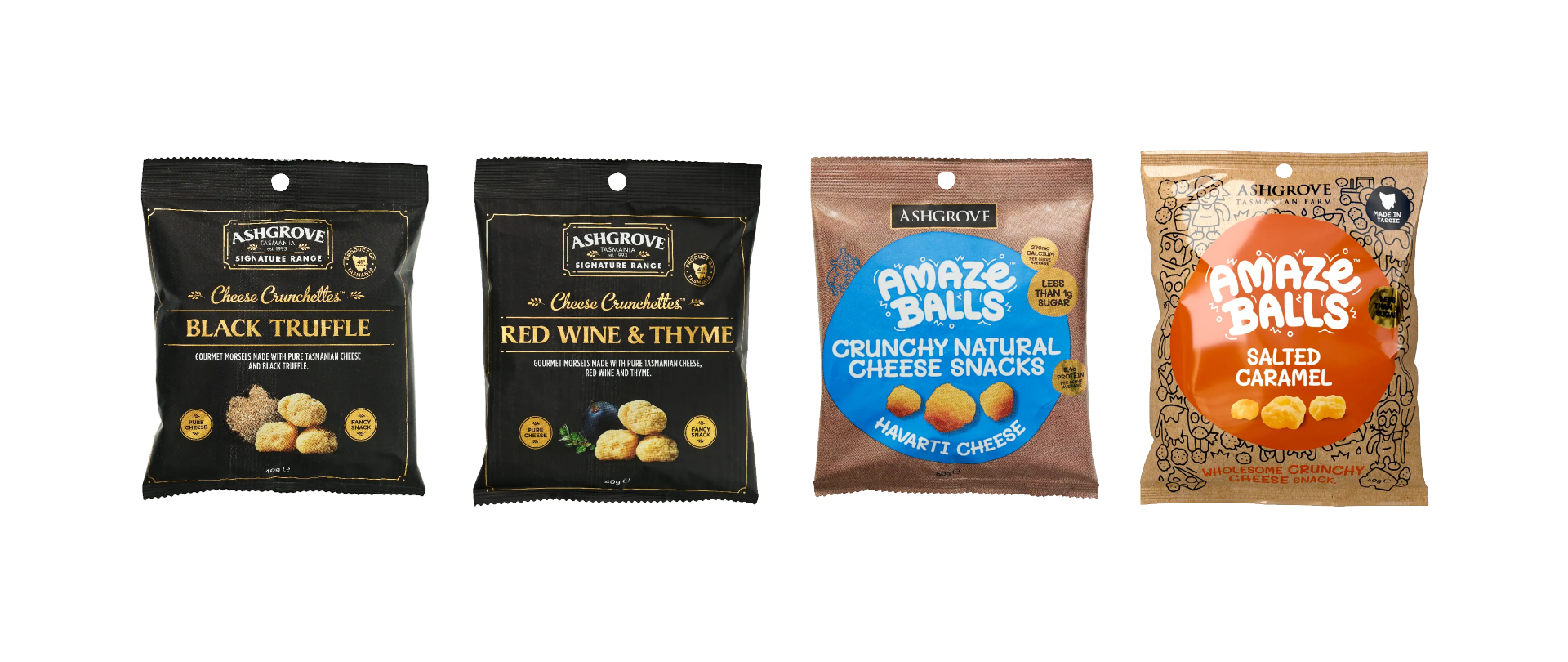 Our experience and ongoing communication with EnWave has been excellent. We highly recommend working with EnWave and their REV drying technology.