Moon Cheese
Company
REV-drying since
Product
Highlights
Nutradried
2013
Shelf-stable cheese snacks
High protein, clean label, single ingredient, 100% cheese
Product
Shelf-stable cheese snacks
Highlights
High protein, clean label, single ingredient, 100% cheese
The Challenge
We wanted to prove that REV-dried cheese can be profitable, marketable and scalable.
The Solution
Use REV technology to produce delicious, shelf-stable snacks from one single ingredient: 100% real cheese.
Watch Video
Before EnWave, this snack company didn't exist.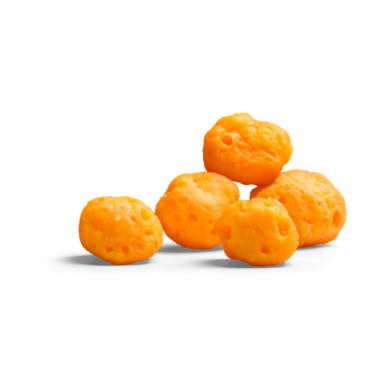 EnWave's food scientists created a fantastic new snack back in 2013. It was satisifyingly crunchy, eminently snackable, and made of just one ingredient: 100% cheese. Knowing that consumers would love it just as much as we did, we created Moon Cheese as a proof-of-concept CPG snack brand, proving that REV-dried, clean-label products aren't just delicious—they're profitable, marketable and scalable as well. Over time, Moon Cheese has successfully scaled its operations by adding several new product lines and a multitude of delicious flavours. The products are sold on the Moon Cheese website, on Amazon, and at stores across North America, including Walmart, Whole Foods, Target, and Costco.
The perfect replacement for chips. They're also amazing sprinkled on salads. LOVE!!!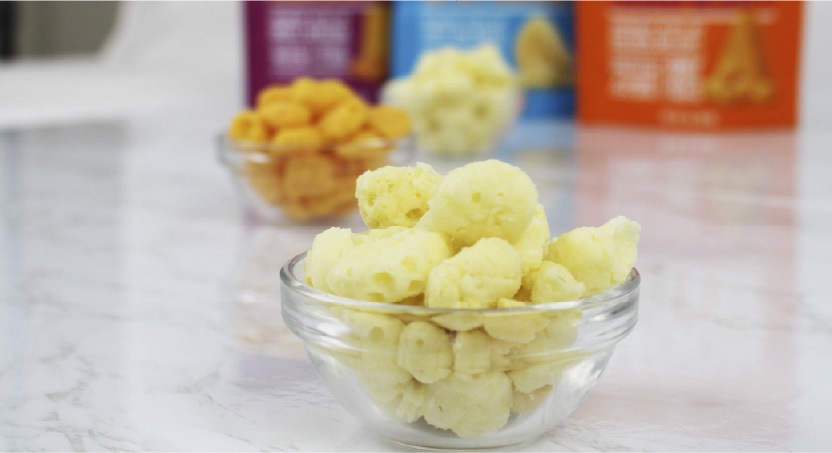 One small step for cheese…
Moon Cheese is changing the way dairy companies think about their products. Dairy Concepts in Ireland, Ashgrove Cheese in Tasmania, and Alpina in Colombia are all EnWave partners who are using REV technology to produce award-winning dairy snacks to market to their own regions.
Low in carbs, high in flavor, and packed with protein, this gluten-free, keto-friendly, shelf-stable product has been embraced by a wide range of consumers as a healthy replacement for cheese puffs, a protein-rich poppable snack, and as a low-carb way to add some flavor and crunch to a salad. If you're looking for a REV success story, look no further than Moon Cheese: the proof-of-concept product that started it all.
Key Achievements
"Addictive. Great, low carb snack. Perfect if you're a lover of cheese puffs."
– Actual customer review
"I am SO HAPPY to have stumbled across Moon Cheese!"
– Actual customer review
"I love these! They taste good!!"
– Actual customer review
"Great flavor. Very, very crunchy."
– Actual customer review