VIDEO | BNN Bloomberg Interview on Recent Growth in Cannabis and Moon Cheese Business
June 13, 2019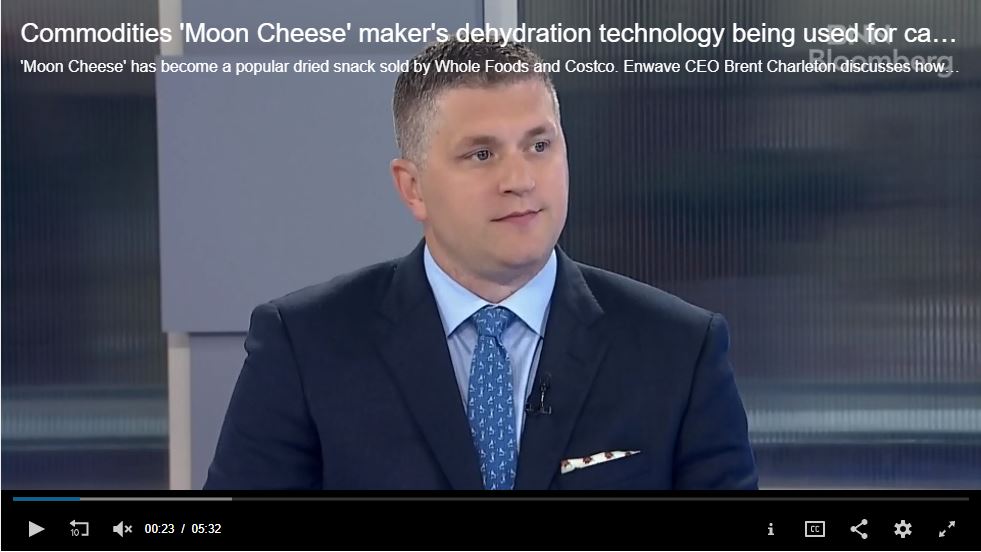 Brent Charleton, CEO of EnWave, discusses recent advancements, growth, and machine sales for REV™ technology on BNN Bloomberg.
Approx. Viewing Time: 6 min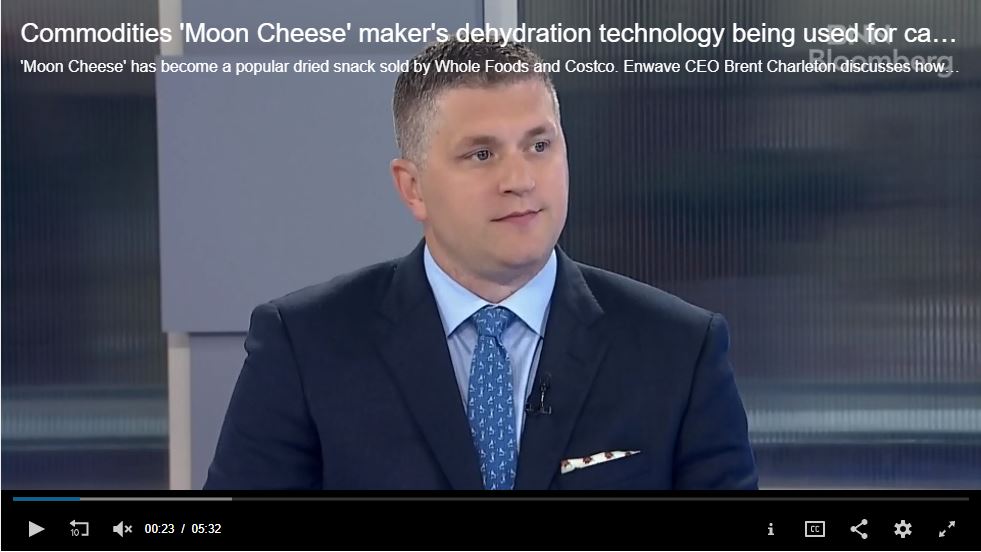 View the video here: https://www.bnnbloomberg.ca/video/moon-cheese-maker-s-dehydration-technology-being-used-for-cannabis~1706801
Safe Harbour for Forward-Looking Information Statements: This press release may contain forward-looking information based on management's expectations, estimates and projections. All statements that address expectations or projections about the future, including statements about the Company's strategy for growth, product development, market position, expected expenditures, and the expected synergies following the closing are forward-looking statements. All third party claims referred to in this release are not guaranteed to be accurate. All third party references to market information in this release are not guaranteed to be accurate as the Company did not conduct the original primary research. These statements are not a guarantee of future performance and involve a number of risks, uncertainties and assumptions. Although the Company has attempted to identify important factors that could cause actual results to differ materially, there may be other factors that cause results not to be as anticipated, estimated or intended. There can be no assurance that such statements will prove to be accurate, as actual results and future events could differ materially from those anticipated in such statements. Accordingly, readers should not place undue reliance on forward-looking statements.