EnWave Announces 2018 First Quarter Consolidated Interim Financial Results
February 23, 2018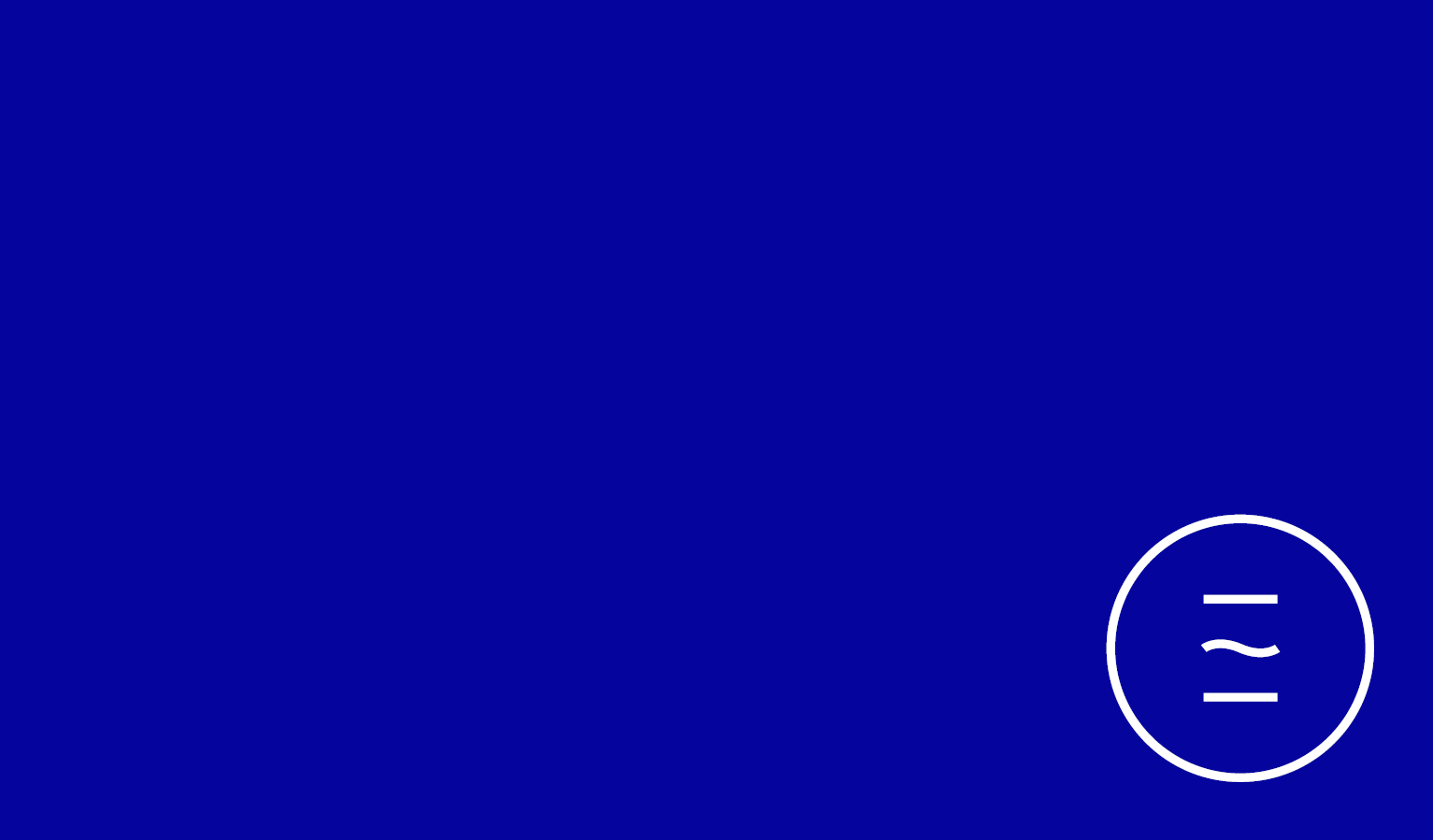 Vancouver, B.C.
EnWave Corporation (TSX-V:ENW | FSE:E4U) ("EnWave", or the "Company") today reported the Company's consolidated financial results for the first quarter ended December 31, 2017.
During the first quarter of 2018, EnWave made significant progress in the commercialization and deployment of its Radiant Energy Vacuum (REV™) dehydration technology. The superior product quality and economic advantages of using REV™ technology as an alternative to conventional options is being proven in several market verticals on a global basis. The first quarter of fiscal year 2018 marked the commercial launch of REV™ in to the rapidly growing medical cannabis sector. EnWave signed a royalty-bearing commercial license agreement with Tilray®, a major licensed producer in Canada, and received purchase orders for 10kW REV™ and 60kW REV™ machinery. EnWave delivered the 10kW REV™ machine to Tilray® in February 2018 and has commenced construction of the 60kW commercial processing REV™ unit. The Company, in partnership with Tilray®, will pursue additional commercial opportunities for REV™ within the Canadian cannabis sector through a sub-licensing structure outlined in the current agreement.
In addition to the Tilray® license, EnWave also signed royalty-bearing commercial license agreements with Howe Foods, the second largest banana producer in Australia, and AvoLov LLC, a U.S. based snack food company. Both companies purchased 10kW REV™ machines to commence commercial royalty-bearing production. EnWave's technology continues to capture and increase market share in the food, cannabis and pharmaceutical drying industries. EnWave anticipates continued commercial success and growth in the worldwide deployment of REV™ technology.
EnWave also continued to expand its royalty partnership and machine sales pipeline through joint produce development projects under technology evaluation and license option agreements ("TELOAs") with prospective partner companies. Since the start of fiscal year 2018, EnWave has entered into three new TELOAs with prospective royalty partners to evaluate the business case for the adoption of REV™. Currently, the Company has 13 companies actively engaged in TELOA projects and 2 companies with advanced R&D agreements. EnWave's strategy under these projects is to demonstrate the product innovation made possible and attractive processing economics available through the use of REV™ technology.

Further details include: ·
Signed a royalty-bearing license agreement with Tilray®, a major Canadian medical cannabis Licensed Producer. Tilray® has the exclusive right to use and sub-license the Company's dehydration technology for cannabis processing in Canada. Tilray® also purchased a large-scale 60kW commercial REV™ machine to initiate commercial production and a small-scale 10kW commercial REV™ unit to enable advanced product development. ·
Signed a royalty-bearing license with Howe Foods, the second largest producer of bananas in Australia. Howe Foods purchased a small-scale 10kW REV™ machine to initiate commercial production.
Received an equipment purchase order from Bare Foods Co. ("Bare Foods") for a 10kW REV™ machine to initiate commercial production of healthy fruit snack products. Bare Foods' products are available in the U.S. market in natural and grocery retailers including Whole Foods Market, Sprouts, Safeway and Publix as well as national retailers such as Target and Amazon.
Signed a royalty-bearing license with AvoLov, LLC ("AvoLov", formerly "AvoChips"), a U.S. based snack company to produce a new, and innovative avocado snack product. AvoLov purchased a 10kW REV™ machine to initiate commercial production.
Achieved a series of positive product development results in partnership with the US Army Natick Soldier R&D Center as part of an ongoing project to create superior, phytonutrient-rich field rations for soldiers in the field.
Signed a TELOA with Hampton Farms, a major American peanut and tree nut processor and manufacturer.
Signed a TELOA with Seven Seas Fish Company Limited, a leading Canadian seafood manufacturer and international distributor.
Signed a TELOA with Calbee Incorporated ("Calbee"), the largest snack food manufacturer in Japan. Calbee will evaluate the use of EnWave's technology at its facilities in Japan using lab-scale REV™ machinery.
Secured a trial rotation of Moon Cheese® in the Midwest division of Costco Wholesale Corporation ("Costco"). This trial launch represents the Company's first sale of club format product and the Company plans to target additional future club format distribution opportunities.

Acquisition of Remaining 49% of NutraDried
On February 21, 2018, EnWave completed the acquisition of the 49% non-controlling interest in NutraDried LLP, bringing the Company's ownership to 100% of the equity interest in NutraDried LLP ("NutraDried"). NutraDried is a wholly owned subsidiary in the business of manufacturing and distributing Moon Cheese®, an all-natural crunchy snack food made using the EnWave's REV™ technology. The acquisition of the non-controlling interest in NutraDried will allow the Company to pursue additional commercial opportunities using the installed 100kW nutraREV® processing line, as well as enhance the ability for EnWave to use NutraDried's processing capabilities as a showcase to prospective royalty partner companies. NutraDried is a profitable business segment of the Company, reporting $716,000 in net income for fiscal year 2017, and $416,000 for Q1 2018.

Key Financial Highlights for Q1 2018 (expressed in $ '000s):
Increasing consolidated revenues with Q1 2018 revenue of $4,519 compared to $3,467 for Q1 of 2017, an increase of 30%. Royalty revenues for Q1 2018 increased to $203, compared with $122 for Q1 of 2017 and $77 for Q4 2017.
Continuing to be cash flow positive with cash flow from operations prior to changes in non-cash working capital(*) of $315 for Q1 2018 compared to negative $112 for Q1 2017, showing positive cash flows from operations before taking to account changes in working capital.
Building sales pipeline by way of increased S&M expense to $590 compared to $305 for 2017, an increase of $205. EnWave Canada maintained consistent S&M expenses and plans to increase investment into S&M activities to drive revenue growth.
Containing G&A expense with G&A for Q1 2018 being consistent with Q1 2017, with an increase of $58. G&A expense as a percentage of revenue for Q1 2018 was 13%, which improved over the 15% for Q1 2017.
Decreasing R&D expenses with R&D expense for Q1 2018 of $272, compared to $291 for Q1 of 2017, a decrease of $19. The Company continues to invest strategically to strengthen its patent portfolio and to develop new product innovations with commercial potential.
Increasing revenues for NutraDried with Q1 2018 revenues of $2,398 compared to Q1 2017 revenues of $1,322, an increase of $1,076 or 81%. NutraDried continues to increase points of distribution for its all-natural, crunchy Moon Cheese® snack.
Reporting net income at NutraDried of $416 for Q1 2018 compared to $126 for Q1 2017, an increase of 230%. NutraDried continued to contribute to the growth of the Company. NutraDried's success solidifies the business case for using REV™ for creating profitable consumer products and new brands for our royalty partners.
Strengthening the balance sheet by completing a prospectus offering and concurrent private placement of 9,530,000 Units of the Company at $1.05 each for combined gross proceeds of $10 million on November 15, 2017. Each Unit consisted of one common share and one-half of one common share purchase warrant (each whole common share purchase warrant, a "Warrant"). The Warrants were accepted for listing by the TSX Venture Exchange and commenced trading under the symbol ENW.WT at the open of the market on November 22, 2017.
About EnWave
EnWave Corporation, a Vancouver-based advanced technology company, has developed Radiant Energy Vacuum ("REV™") – an innovative, proprietary method for the precise dehydration of organic materials. REV™ technology's commercial viability has been demonstrated and is growing rapidly across several market verticals in the food, legal cannabis and pharmaceutical sectors. EnWave's strategy is to sign royalty-bearing commercial licenses with industry leaders in multiple verticals for the use of REV™ technology. The company has signed over twenty royalty-bearing licenses to date, opening up eight distinct market sectors for commercialization of new and innovative products. In addition to these licenses, EnWave has formed a Limited Liability Partnership, NutraDried LLP, to develop, manufacture, market and sell all-natural cheese snack products in the United States under the Moon Cheese® brand.
EnWave has introduced REV™ as the new dehydration standard in the food and biological material sectors: faster and cheaper than freeze drying, with better end product quality than air drying or spray drying. EnWave currently has three commercial REV™ platforms:
1. nutraREV® which is used in the food industry to dry food products quickly and at low-cost, while maintaining high levels of nutrition, taste, texture and colour;
2. powderREV® which is used for the bulk dehydration of food cultures, probiotics and fine biochemicals such as enzymes below the freezing point, and
3. quantaREV® which is used for continuous, high-volume low-temperature drying.
An additional platform, freezeREV®, is being developed as a new method to stabilize and dehydrate biopharmaceuticals such as vaccines and antibodies. More information about EnWave is available at www.enwave.net.

EnWave Corporation
Dr. Tim Durance
President & CEO
For further information:
John Budreski, Executive Chairman at +1 (416) 930-0914
E-mail: jbudreski@enwave.net
Brent Charleton, Senior Vice President, Sales and Business Development at +1 (778) 378-9616
E-mail: bcharleton@enwave.net
Deborah Honig, Corporate Development, Adelaide Capital Markets at + 1 (647) 203-8793
E-mail: dhonig@enwave.net
Safe Harbour for Forward-Looking Information Statements: This press release may contain forward-looking information based on management's expectations, estimates and projections. All statements that address expectations or projections about the future, including statements about the Company's strategy for growth, product development, market position, expected expenditures, and the expected synergies following the closing are forward-looking statements. All third party claims referred to in this release are not guaranteed to be accurate. All third party references to market information in this release are not guaranteed to be accurate as the Company did not conduct the original primary research. These statements are not a guarantee of future performance and involve a number of risks, uncertainties and assumptions. Although the Company has attempted to identify important factors that could cause actual results to differ materially, there may be other factors that cause results not to be as anticipated, estimated or intended. There can be no assurance that such statements will prove to be accurate, as actual results and future events could differ materially from those anticipated in such statements. Accordingly, readers should not place undue reliance on forward-looking statements.

Neither the TSX Venture Exchange nor its Regulation Services Provider (as that term is defined in the policies of the TSX Venture Exchange) accepts responsibility for the adequacy or accuracy of this release.