CEO's Message to Stakeholders
September 20, 2018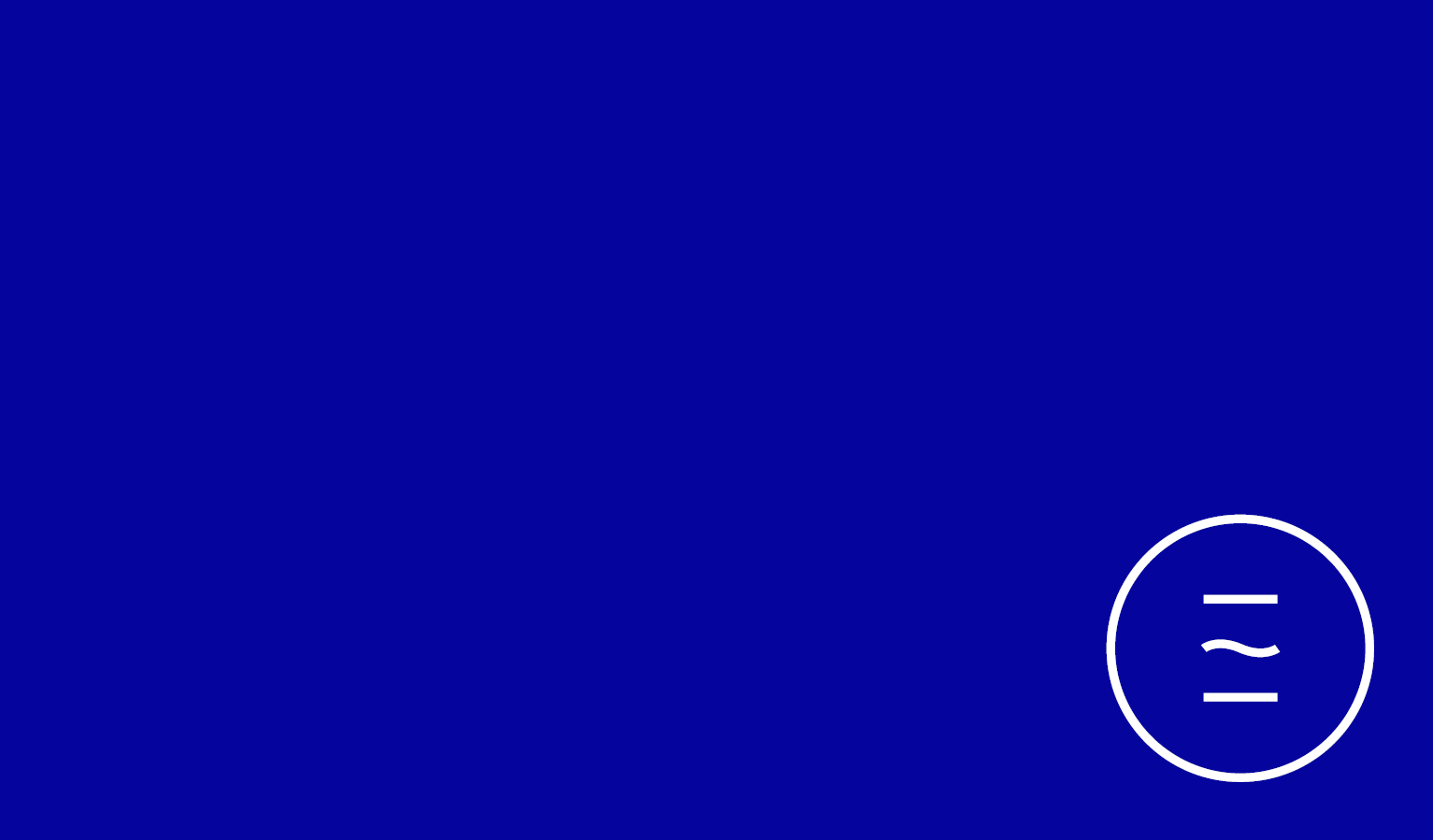 September 2018
NutraDried  is Ramping, Cannabis Vertical is Primed for Growth, Core Food Licensing is Accelerating and Pharmaceutical Development is Advancing
EnWave Corporation has never been better positioned for success.
Change forces adaptation that can be stewarded by effective leadership. My intention as the new President and CEO is to promote, encourage and facilitate advancement in the areas in which we excel and make those necessary changes to eliminate the deficiencies within our organization. We are the global leader in vacuum-microwave dehydration technology and are a group of innovative, driven, and intelligent individuals.
I am incredibly honoured to have the opportunity to lead EnWave and work to create shareholder value. The first day I came to work for EnWave was eight years ago, and like each of you, I had a choice regarding where I would come to earn my living each day. I joined EnWave in 2010 because I believed in the power of its technology and its broad application potential. I saw the creativity and innovative thinking required to facilitate unique value creation. I knew that EnWave had the potential of disrupting a massive, established industry.
EnWave is uniquely positioned to disrupt the manner in which food, cannabis and certain pharmaceutical products are dehydrated. Our Radiant Energy Vacuum ("REV™") technology has already proven its value for many of our licensed partners, and there is a massive addressable market that we aggressively plan to pursue. No longer are we a research-centric business, we are in commercialization and growth mode.
OUR MISSION
We want to rapidly deploy REV™ technology, our unique, adaptable and scalable dehydration machinery around the world. Our core mission is to build a massive and diverse royalty portfolio spanning multiple market verticals and geographies.
We sell REV™ equipment for a profit along with a long-term royalty paid by each of our commercial partners. The royalty is paid in exchange for the granting of an exclusive right to use REV™ technology in a defined geographic territory to produce a specific product or product suite. We partner with established, entrepreneurial and/or fast-growing companies to assist them in dominating their competition.
EnWave is also focused on facilitating the growth of NutraDried Food Company, LLC, our wholly-owned subsidiary and a key royalty partner. NutraDried is a significant driver of our improving financial performance. NutraDried's success with Moon Cheese® is proof that REVTM technology can create value for our partners. It is also our mission to grow NutraDried into a world-class snack food company and to drive revenue growth using REV™.
The bottom-line is that we create VALUE for our partners. They rely on our product development, engineering and operational expertise, which they can't get anywhere else. When we create value for our partners, we create value for our shareholders.
STATE OF AFFAIRS
EnWave's machine sales continue to grow at a moderate pace. From 2014 to 2018 we continuously sold more REV™ machines year over year. This trend is anticipated to continue through 2019. To be clear, neither I nor my team will accept the status quo moving forward.
Additional effort and resources have been allocated to sales, marketing and business development in the form of new hires, strategic marketing spends, increased international trade show attendance and more proactive business prospecting and travel. I anticipate to personally be away from my family for over ninety days this year in order to drive our business forward; as I write this letter I'm on a plane headed overseas. There are many others on our team that will be doing the same as we work toward achieving our mission.
We recently expanded our engineering and manufacturing facility to prepare for this anticipated potential growth.
NUTRADRIED FOOD COMPANY
Moon Cheese®, an all-natural, shelf-stable cheese snack product, was launched just over four years ago with the intention of showcasing the capabilities of REV™ technology. That being said, the sales of Moon Cheese® recently hit a pivot point. The anticipated run rate on the first 100kW nutraREV® line is in the order of $15 to $20 mln topline, and a second 100kW nutraREV® line is scheduled for start-up later this month. Our customer base has broadened and revenue generated from Starbucks and Costco, our two largest customers, is growing. EBITDA margins are very healthy and the business unit is profitable.
To further accelerate NutraDried growth we hired an extremely qualified and motivated CEO in Mr. Mike Pytlinski. Mike will drive the future corporate strategy of NutraDried and will work closely with EnWave's executive management throughout his implementation process. Mike is an intelligent team player and I very much look forward to working closely with him. EnWave is a resource for NutraDried to help with new product development and NutraDried will continue to be our number one showcase of REV™ technology when compelling prospective royalty partners to move forward.
GROWING CANNABIS OPPORTUNITY
Our business development team has been incredibly active pursuing additional royalty partners in the cannabis space. Tilray is our marquee royalty partner who has already purchased a pilot machine and two 60kW continuous lines. The first 60kW line is scheduled to come online later this calendar year and the second in the first half of 2019 in Portugal. EnWave's focus is to partner with as many Canadian licensed producers as possible through a sublicensing structure, which has been agreed to by Tilray.
EnWave personnel will lead the sublicensing negotiations and Tilray will provide their testimony to why REV™ is a game changer for the industry. Our goal is to become the standard for drying cannabis.
EnWave is currently engaged in advanced dialogue with three major licensed producers and initial discussions with another nine. For more information on our efforts in the space, please watch my recent interview with the Midas Letter.
FOOD APPLICATION LICENSING BUSINESS GROWTH – SEVERAL DECISION POINTS FORTHCOMING
Over the years I have witnessed the frustration of several shareholders pertaining to the opaqueness of many of our ongoing research agreements. Moving forward, EnWave executive management will try to be more transparent regarding ongoing projects, while abiding by our confidentiality requirements. It's a difficult balancing act.
There have been some significant wins this year including the signing of a commercial license with Arla Foods, the seventh largest dairy company in the world; selling a REV™ machine to the U.S. Army; and five other 10kW REV™ machine sales.
To reiterate my previous statement, our business development pipeline is very healthy. There are several significant decisions to be made by both new potential commercial licensees and existing royalty partners regarding REV™ machinery purchases in the next three months. Expected, but not guaranteed, decisions could include Bonduelle, Agropur, a prospective cannabis partner and others. Also, in the next six months there are several current licensees that are required to place additional REV™ equipment purchase orders in order to retain their respective exclusivities. It should be a very busy next twelve months for our team.
PHARMACEUTICAL ADVANCEMENT
The successful recent completion of the Factory Acceptance Testing with Merck marks a significant milestone in the scaled-up commercialization of EnWave's proprietary REV™ technology in the pharmaceutical sector. Following installation, the equipment will undergo site acceptance testing prior to potential processing of pharmaceutical products using the technology. This project maintains a longer term time horizon for us, as new vaccines must undergo rigorous clinical testing in the United States. That said, we still see long-term value for the company in pursuing the pharmaceutical sector in parallel to food and cannabis.
Continuous processing of discrete dosage units of pharmaceutical products is sought by the pharmaceutical industry as it seeks more flexible and adaptable manufacturing processes. REV™ freeze drying provides a potential continuous drying platform to rapidly dry vaccines, monoclonal antibodies, therapeutic proteins, probiotics, enzymes, and small molecule therapeutics.
Furthermore, the technology evaluation that is underway with GEA Lyophil, a major global supplier of GMP lyophilisation equipment, will include Merck's participation. This broad collaboration could expedite the development process and create a quicker path to commercial production. Interest from other pharmaceutical companies has begun to surface again.
THE OPPORTUNITY AND PATH AHEAD
We will continue to innovate, we will continue to work strategically, and we continue to improve in our individual and corporate execution. With these efforts, I firmly believe that EnWave will become a household name. We have signed an increasing number of commercial royalty-bearing licenses each year and our financial performance is heading in the right direction.
NutraDried is evolving into a massive success story and is garnering the attention of large players in the consumer-packaged goods snacking space. I expect that with Mike Pytlinski's leadership, this business unit will continue to grow and deliver value to EnWave shareholders.
The cannabis vertical is becoming a hot sector for our team. We look forward to the first continuous large-scale commercial REV™ line to begin commercial cannabis production later this year.
Our business development efforts in the global food processing industry is beginning to pay off. Success begets success. EnWave has now signed eleven commercial licenses in the dairy vertical and eleven commercial licenses in the fruit and vegetable vertical. I hope to announce new commercial licenses in the meat snack vertical, amongst others, in fiscal 2019.
We can be proud of our past accomplishments and commercial momentum; however, we will focus on the bigger opportunities and the path which lies ahead.
While we are not yet profitable (but close), we have multiple opportunities to improve our sales efforts, food science work, engineering, operations and most importantly, business development with our partners. Collectively, our team will continuously improve to build EnWave into a world-class company. As President and CEO, I assure you this is our objective.
Best regards,
Mr. Brent Charleton, CFA
President and CEO
EnWave Corporation